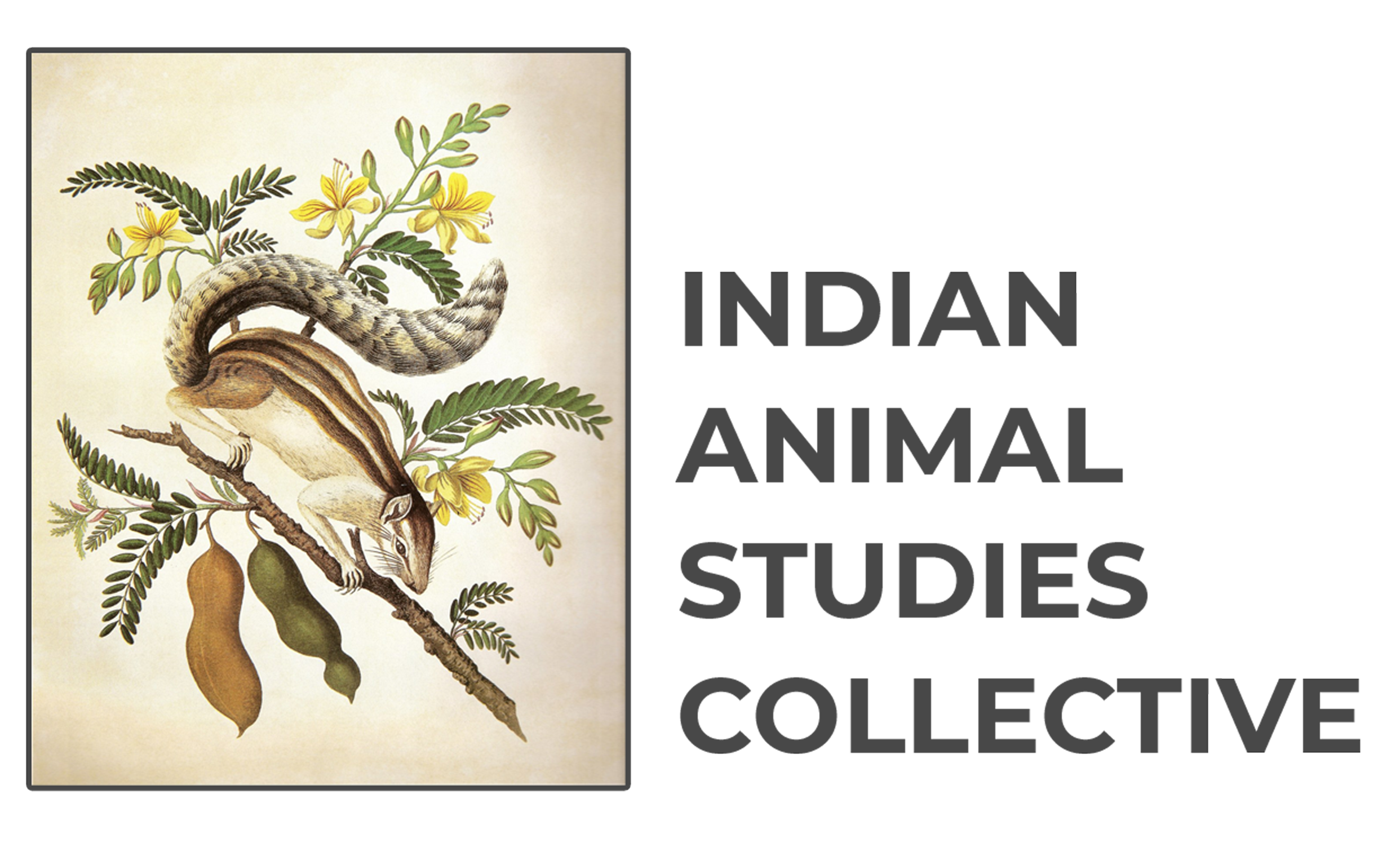 The Indian Animal Studies Collective aims to bring together all those who are interested in nonhuman and human animals and the dynamics of their co-existence, particularly in India. How can we think about animals while living in multispecies spaces, and how do we think about them when some humans share that precarity? The Collective thinks through these positions in the hope to arrive at one of its own. 
The IASC organizes 'Table Talks', informal conversations with academics or activists whose work we admire.
We now have a podcast! The Indian Animal Studies Collective Podcast is a recording of our table talks and panel discussions on your favorite platform! We will continue to upload our videos on our youtube channel as well.
Tune in and subscribe on Spotify.
The third episode of the series, Between Theory and Praxis,"Arikomban's Story" with Dr. Sreedhar Vijayakrishnan and Prakash is now live on Spotify.
Check out Day 1 of Fifty Years of Project Tiger: Conservation, Conflict, Critique
Bureaucracy and Community

Politics and Markets
10am–11.30am UK / 3.30–5pm IST
Susan Haris: Introduction – The Poetics and Politics of "Projects"
Revati Pandya: Socio-Cultural Considerations for the Tiger Tourism Market of Corbett Tiger Reserve
Discussant: Sudha Vasan
Bureaucracy and Community
2–3.30pm UK / 7.30–9pm IST
Nayanika Mathur: Project Tiger as a Paper Tiger? The crooked bureaucracy of conservation
Sonakshi Srivastava: Tiger Atmosfears – Inequitable Topologies of Affect in Tadoba-Andhari Tiger Reserve
Discussant: Ambika Aiyadurai
Reenchanting the Sundarbans
10am–11.30am UK / 3.30–5pm IST
Annu Jalais: Sundarbans Tiger-Charmers
Megnaa Mehtta: Human Sacrifice at the Temple of Project Tiger: Recounting a Silent Ritual from the Sundarbans
Discussant: Dominic O'Key
Paper Tigers
2–3.30pm UK / 7.30–9pm IST
Sundhya Walther: Unwilding the Wild Tiger
Surabhi Goel: Reading (and Translating) Kedarnath Singh's 'Bagh'
Discussant: Anu Pande
Histories from Above and Below
10am–11.30am UK / 3.30–5pm IST
Ameer Hamja Van Gujjar, Pranav Menon and Akshay Chettri: Moving Beyond Metaphors of Tiger: Everyday Conservation and Van Gujjar Subjectivities in the Forests of Uttarakhand and Uttar Pradesh
Mahesh Rangarajan: Project Tiger, 1966–77, Or, How the Tiger Became Indian (and Stayed So)
Discussant: Raza Kazmi
Contested Futures
2–3.30pm UK / 7.30–9pm IST
Biswajit Sarmah: Reinventing Conservation: Project Tiger in the Kaziranga National Park
Nitin D Rai, Paromita Bathija and Shruthi Jagadeesh: Counting Tigers, Authorising Accumulation: Tiger Conservation as an Eco-Scalar Fix
Discussant: Jared Margulies
*James Forbes – Oriental Memoirs, Vol. III, Bombay, around 1779.